Care and Maintenance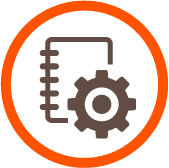 Professional resources
Proper maintenance of enclosures and upholstery fabrics means less frequent cleaning. Maintenance is a routine, on-going process which reduces the build-up of environmental debris on exposed surfaces and makes treating future stains and spots manageable. Periodic cleaning also removes accumulated dirt and contaminants to help retain original appearance as much as possible.
*Note: Should the maintenance and cleaning procedures not remove a stain, then expert advice from a cleaning professional should be obtained. Certain stains are very difficult to completely remove, and may be permanent.
REFURBISHMENTS
We offer professional reconditioning for your old acrylic enclosure. Through our reconditioning process, we can restore your enclosure to like-new condition without the need for a replacement.
For more information, please call us at: 609.965.1538
VALHALLA BOAT OWNERS!
We now use the new Sunbrella® Horizon performance fabrics on new Valhalla Boatworks models